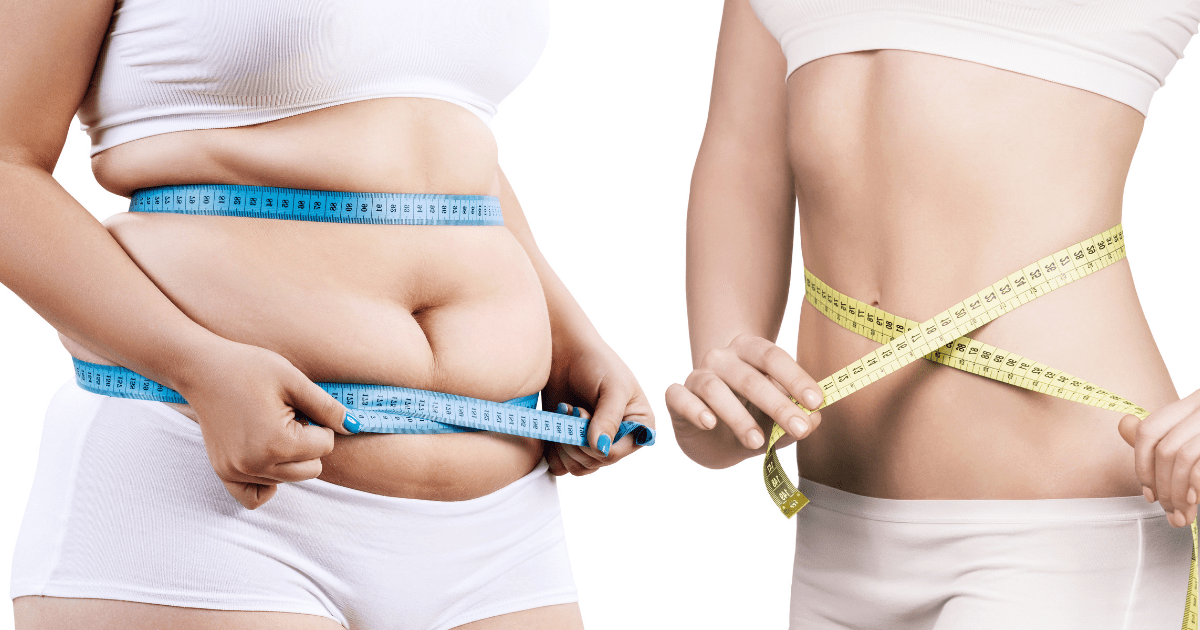 ORIGINALLY POSTED HERE
Over the last few years we've changed our attitude on one major food group in particular: fat. Fat is no longer the main enemy to a healthy body and mind (that's sugar, in case you hadn't guessed!).
But not all fat is created equal. Eating good fats is great, having a healthy balance of body fat is too (especially for women) but there's no getting around it – some fats are still bad for us, and putting on too much of the wrong type of body fat can play havoc with our health.
We asked itsu's collaborating nutritionist, Alix Woods, what different types of fat our body has, which are healthy and which we could stand to lose.
THE FACTS
"We have four main types fat in our bodies," explains Alix. "Each has its own molecular structure and health implication, so knowing which is which and what they do can help us manage our health better."
Alix compares body fat to an organ, like the heart, lungs and skin. "It stores energy and manages hormones, especially metabolism, meaning that the types of body fat you already have affect how much more you store, and where."
Alix goes on to lay out the main types: brown, beige, white subcutaneous and white visceral fat.
"In general, darker fats are the 'good kind', while light, or 'white' fats are what accumulate in the body when your diet and lifestyle aren't right for you, and cause longer term health issues."
1. Brown fat
This is the 'good' fat which provides cellular energy. It actually feeds on droplets from the white fat, so helps keep your weight down.
Brown fat, also known as brown adipose tissue (BAT), is responsible for our core temperature and is found in the back of the neck and chest areas.
As well as being a 'fat burning' fat, it may also help keep diabetes away.
The good news is that we can increase the healthy brown fat by eating healthily, taking the right supplements and making lifestyle changes. And other elements, such as being exposed to cold temperatures stimulates the transformation of white fat to brown fat.
2. Beige fat
This is a combination of white and brown fat and is found along the spine and collarbone.
With exercise, the hormone, irisin is released, which converts white fat to beige fat. Certain foods, in particular grapes, can also help with this 'browning' process.
3. White subcutaneous fat
This stores calories and produces adiponectin, another hormone, which helps the liver and muscles to manage insulin. (Insulin is the glucose or sugar-controlling hormone that's super important for our energy levels.) It keeps blood sugar stable and keeps white fat stores in check.
A problem arises when there is so much of this white fat (and subsequently adiponectin secretion) that the metabolism slows down. When this happens, we start to gain excess weight – especially around the hip, thigh and tummy area – which is often the most difficult to lose.
4. Subcutaneous fat (SF)
This is just under the skin, and is the fat that's measured to determine body fat percentage. It's found all over the body, but particularly on the back of arms, thighs and bums.
You want to avoid excess SF around the belly to prevent long term health risks like diabetes, heart disease and obesity.
This fat also produces oestrogen hormones in both sexes, and if there is excess oestrogen it becomes the dominant hormone, causing toxic weight gain that increases the risk of obesity, CVD disease, diabetes and cancer.
5. Visceral fat
This is the more 'dangerous' deep fat found around abdominal organs. It may feature as a 'big belly', or more seriously as an enlarged liver – caused by the blood draining from the visceral fat around the organs, getting dumped there.
This causes an increase in overall blood cholesterol, along with inflammatory chemicals that may lead to heart disease, type 2 diabetes and cancer.
This is why abdominal fat – fat around your middle – is a worrying sight of excess visceral fat in your body. However, in healthy proportions, it's an essential fat for overall health, to cushion and protect our organs and help keep our core temperature stable.
SO HOW DO WE LOSE THE BAD FAT?
"The life threatening, unhealthy 'deep' organ or visceral fat (such as belly fat) is lost first when you go on a diet that reduces your calories to below your daily requirement and your body starts to make energy from the fat it has stored," Alix explains.
"SF is more challenging to lose, and in excess it may be seen as unattractive. The body keeps it in reserve in case of any emergencies, like starvation or for recovery. It's an ancient, evolutionary tactic, but of course in our modern lives this rarely, if ever, happens.
"Good bouts of exercise and staying on a diet will eventually lead to fat loss in all areas of the body," the nutritionist advises. "This is because the body senses the reduction in calories and moves the fat around for energy, which encourages overall weight loss."
Alix also notes that "a general rule with weight loss is the less weight you have around your tummy, the sooner the more stubborn subcutaneous fat stores will 'melt' away. So seeing a reduction in that area is the first step."
ALPHA AND BETA
"As well as types of fat storage, the body also has two fat receptors – Alpha and Beta," the nutritionist explains. "They work in opposition to each other as Alpha receptors decrease fat burning and blood flow while Beta receptors increase the body's ability to burn fat and increases blood flow through fat cells. The ratio of these in your body will determine how easy or hard it is for you to lose weight – meaning it's a totally different process for everyone.
"The more Alpha receptors, the more challenging it is to burn fat and the reverse for Beta receptors," Alix adds.
The bad news is the amount of receptors is determined at birth and research has found that people with Alpha fat receptors find it difficult to lose weight. "The only solution to this is to maintain healthy diet and exercise regularly," the expert notes.
HOW TO EAT TO SHIFT YOUR BAD FAT
"Regardless of the location of fat, there are a few good habits to get into to keep your Beta weight-busting receptors 'on' and lose the bad fat your body doesn't need," says Alix. These are:
1. Eating whole grains and lean proteins, especially lower Glycemic Index fruits and vegetables. I may at times avoid fruit altogether to keep all sugars as low as possible (but make sure you're getting plenty of veggies for your vitamin and mineral needs.)
2. Removing all white refined carbohydrates and replace with complex whole 'browner' grains.
3. Doing a 30-45 minute work out, three time per week.
4. Eating little and often. Have smaller protein-packed snacks, totalling 5-6 little, regular meals a day.
5. Doing two sessions of resistance (weight) training on your off workout days.
6. And an extreme option, when not exercising intensely is doing a detox. On these days drink lots of water and herbal teas and feast on steamed vegetables.